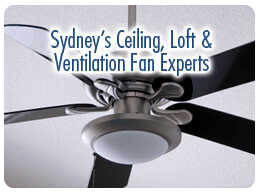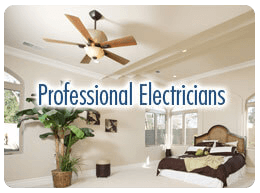 1. CEILING FANS Omega Electrical can both supply and install ceiling fans in your home or business, as well as the removal of older fans, or installing modern switches and multi-speed controls. Ceiling fans are an energy efficient way of managing your home comfort needs. They are significantly cheaper to run than air conditioning units, can help cool in outdoor areas, and can help move conditioned or heated air throughout your property (helping to solve problem areas in the home, or make your existing system more efficient in the way it cools or heats).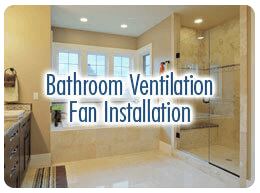 2. BATHROOM FANS Ventilating your bathroom with a fan can be an important way to avoid the build-up of humidity, moisture, odours and mould in your bathroom. Omega can help with new installations and repairs and replacements to existing fans.

3. VENTILATION For all of your ventilation needs from kitchens to commercial properties, Omega has a range of ventilation solutions we can install.

4. SUB-FLOOR FANS If your home has a sub-floor space then it can be important to install a sub-floor fan to remove moisture and humidity from the area. That moisture can encourage damaging pests such as white ants to the area. A sub-floor fan can help ventilate the area and remove the build up of humidity as a cost-effective way to help protect your home.

5. EXPERT ELECTRICIANS Omega Electrical is fully licensed and insured, with expert electricians able to ensure your safety, all with a level of great service which is second-to-none. Read more about our on-time promise and service level guarantee on this page here.

6. UP-FRONT PER JOB PRICING There are no surprises with Omega, from repairs to new installations, you'll know the full price up-front for your complete peace of mind.

For all your ceiling and ventilation fan needs in Sydney, call and speak with the specialists from Omega Electrical today.
CEILING FAN INSTALLATION SYDNEY | INSTALL CEILING FAN SYDNEY | CEILING FANS SYDNEY | SYDNEY CEILING FANS | CEILING FAN ELECTRICIAN SYDNEY | BATHROOM FAN SYDNEY | INSTALL BATHROOM FAN SYDNEY | BATHROOM VENTILATION SYDNEY | REPAIR CEILING FAN SYDNEY | CEILING FAN SWITCH SYDNEY | SUB FLOOR FAN SYDNEY | SYDNEY ROOF VENTILATION | ROOF VENTILATION SYDNEY | VENTILATION FAN INSTALLATION SYDNEY | KITCHEN FAN INSTALLATION SYDNEY | SYDNEY KITCHEN FAN INSTALLATION